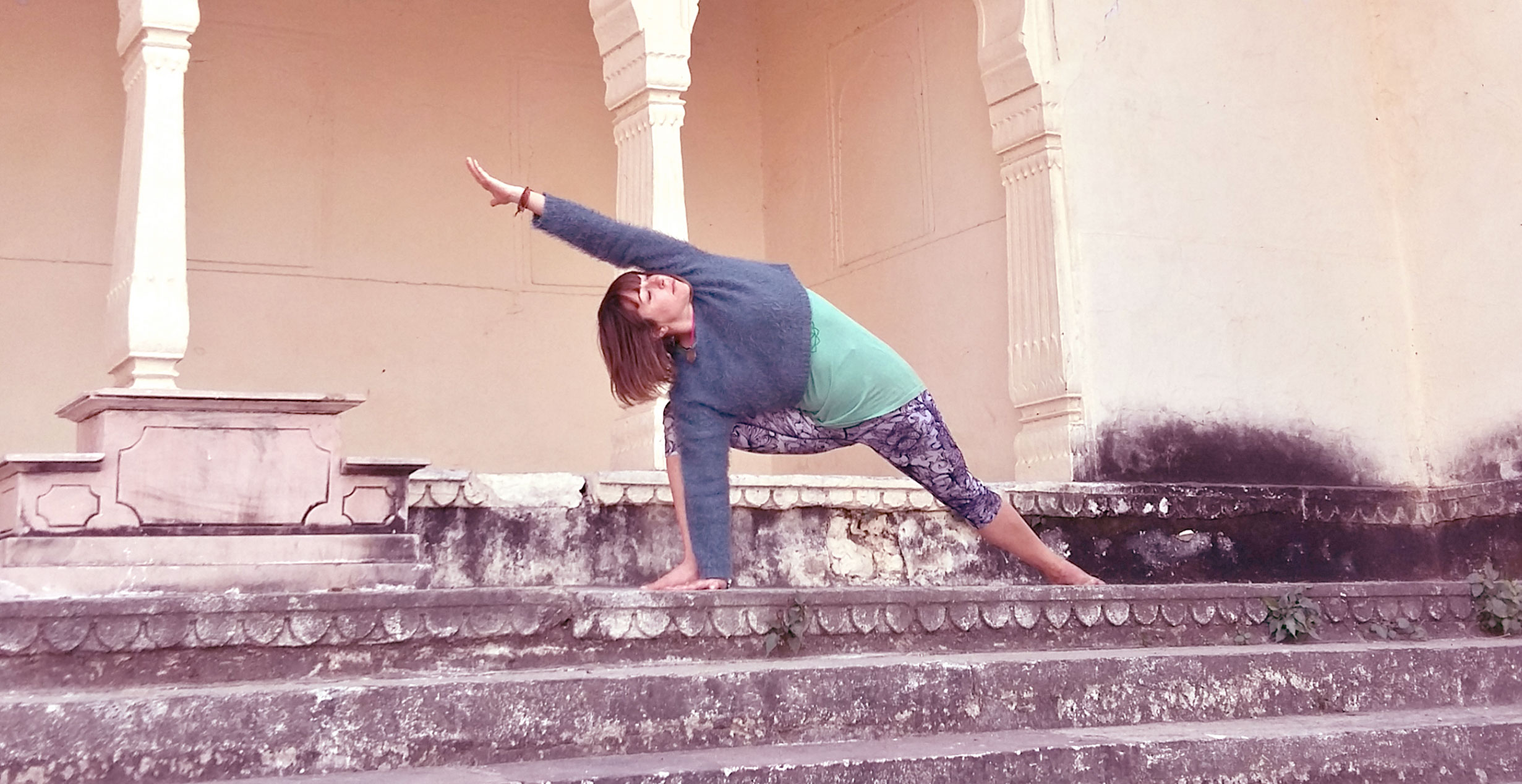 Enjoy the best physical and mental well-being through regular Yoga and Meditation practice. Yoga allows us to feel more comfortable in our bodies. Meditation allows us to manage the ups and downs of life and release deep stress.
SHUDDHA
Senior Yoga Teacher & Founder

I am offering weekly Hatha Yoga and Meditation classes in person and online.
In-person classes are held at my home yoga studio space in Airport West.
Class numbers are limited to 5 students.
Private classes are also available for those who are seeking an individualized program and adjustments in yoga poses. The session can be held at my home studio in Airport West, or at your location in a 10km radius of Airport West. One-on-one sessions are also helpful for those who are recovering from injuries or prefer the convenience of a private class.
Pricing:
Hatha Yoga in person $20 per class to be paid upfront in a 5-class pass.
Meditation is $18 per class to be paid upfront in a 5-class pass.
Online Yoga and Meditation via Zoom is $15.
Private classes are available at $80 per hour.
Timetable:
Monday
10.30-11.45 am Hatha Yoga, Airport West
7.00-8.15 pm Hatha Yoga, Airport West
Tuesday
7.45-8.45 pm Meditation, Airport West
Wednesday
10-11 am Over 50's Hatha Yoga, Essendon
Thursday
7.30-8.30 pm Meditation, Online
Saturday
8.00-9.15 am Hatha Yoga Online
Classes are with Shuddha, teaching since 2005
About Hatha Yoga
Join me to stretch and strengthen your body with Hatha Yoga. These sessions will be at a general level which means they are suitable for beginners to experienced students.
The class will start with joint rotation warm-ups followed by standing and seated postures, we will conclude with some pranayama (breathing exercises) and relaxation.
You will need a Yoga Mat and a light blanket for relaxation. If you have some cushions, a strap or scarf, or a Yoga Block you may use them during the session.
About Yoga Nidra and Meditation
Treat yourself to an hour of relaxation and 'me time.' I am offering one-hour classes starting with Yoga Nidra to melt away tensions physically and mentally, followed by a guided meditation. We will have a short discussion at the end of the class where you will receive guidance in your practice and can ask questions.
Yoga Nidra means psychic sleep and it is a progressive relaxation where the body is at complete rest and the mind remains alert, guided into the deeper aspects of the mind. This practice can be used therapeutically for stress, anxiety, fatigue, and insomnia. It is a practice of pratyahara that prepares one for meditation.
Once the mind is calm and focused deeper levels of meditation can be experienced. The benefits of meditation are to become less reactive to situations in life and be more compassionate and kind people.
To see all of my upcoming classes you can visit my Eventbrite page where you can also register to participate in these classes. If you would like to pay by direct deposit please contact me by email for the details shuddhachittam@hotmail.com