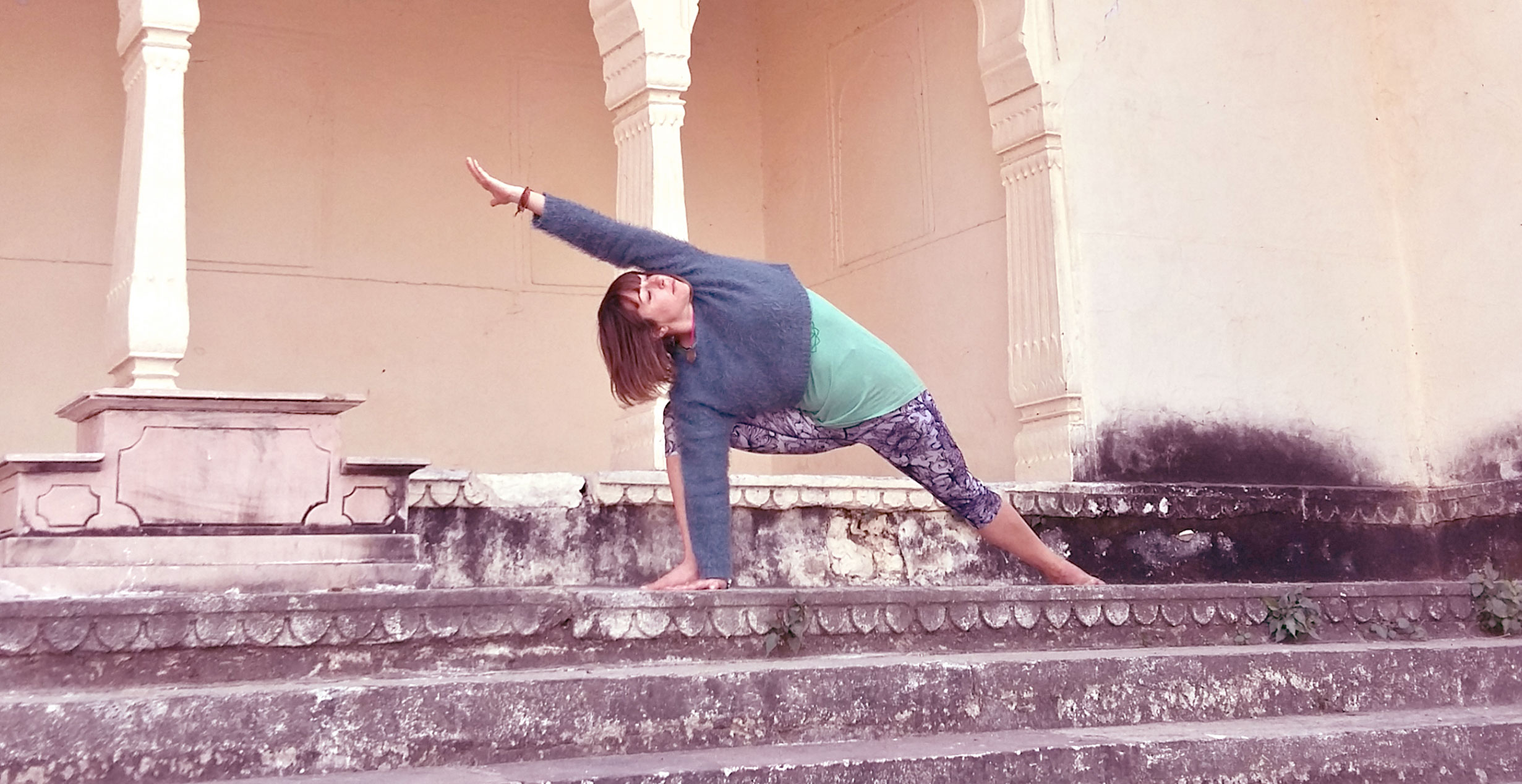 Join me from the comfort of your home to practice Yoga and Meditation online. Maintain your physical practice and de-stress mentally to be in your best health in these challenging times.
SHUDDHA
Senior Yoga Teacher & Founder

I am offering weekly online sessions of General Hatha Yoga on Tuesday nights and Yoga Nidra and Meditation Classes on Thursday nights via Zoom.
For the duration of Melbourne's lockdown I am also teaching Thursday night 6pm Yoga and a Sunday class.
Register through Eventbrite.
These classes are $15 per person.
Once you have registered I will send you the login code and password. 
Hatha Yoga
Join me Tuesday nights from the comfort of your home to stretch and strengthen your body with Hatha Yoga. These sessions will be at a general level that means they are suitable for beginners to experienced students. Class is from 6-7:15pm.
Class will start with joint rotation warm ups followed with standing and seated postures, we will conclude with some pranayama (breathing exercises) and relaxation.
You will need a Yoga Mat and light blanket for relaxation. If you have some cushions, a strap or scarf or a Yoga Block you may use them during the session.
Yoga Nidra and Meditation
Treat yourself to an hour of relaxation and 'me time.' I am offering one hour classes starting with Yoga Nidra to melt away tensions physically and mentally, followed with a guided meditation. We will have a short discussion at the end of the class where you will receive guidance in your practice and can ask questions. Class is from 7.30 to 8.30 pm every Thursday Night.
Yoga Nidra means psychic sleep and it is a progressive relaxation where the body is at complete rest and the mind remains alert, guided into the deeper aspects of the mind. This practice can be used therapeutically for stress, anxiety, fatigue, insomnia. It is a practice of pratyahara that prepares one for meditation.
Once the mind is calm and focused deeper levels of meditation can be experienced. The benefits of meditation are to become less reactive to situations in life, be more compassionate and kind people.
To see all of my upcoming classes you can visit my Eventbrite page where you can also register to participate in these classes. If you would like to pay by direct deposit please contact me by email for the details shuddhachittam@hotmail.com